Amazfit Bip
The Bip is all about battery and value.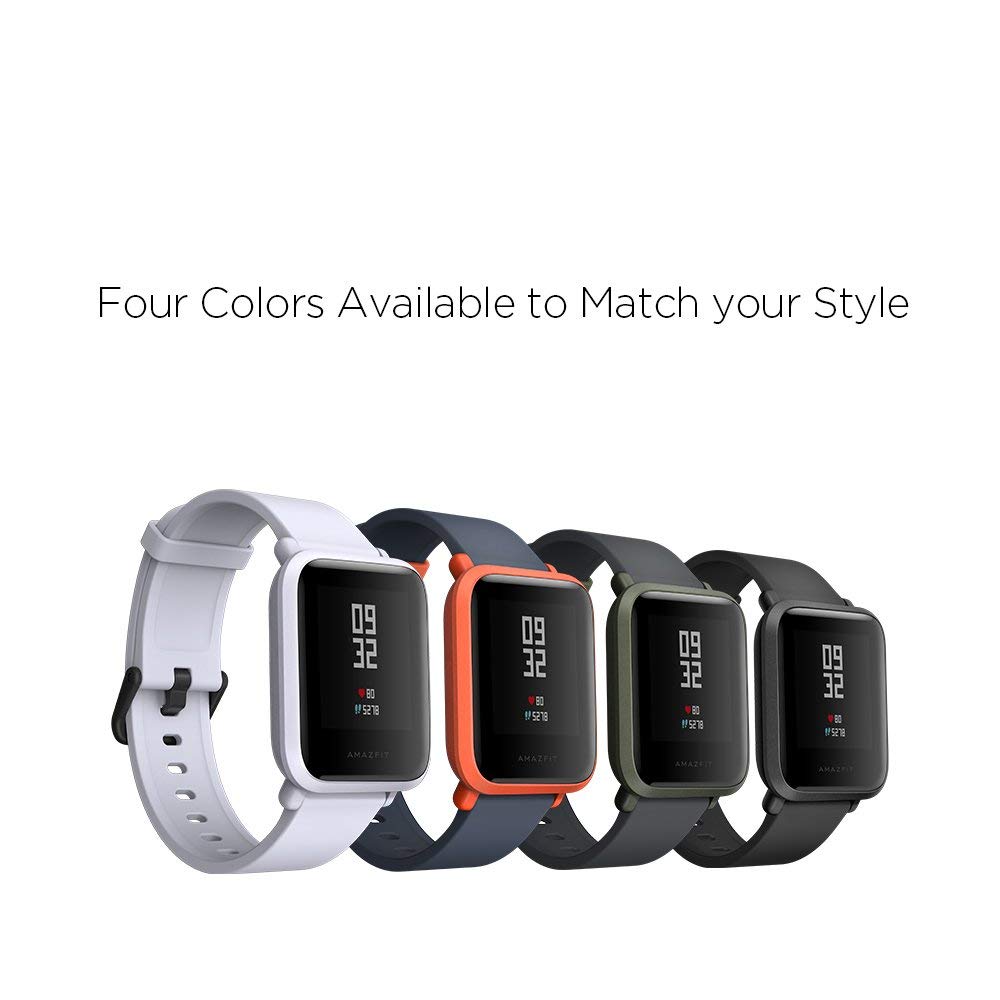 The Amazfit Bip is for someone who wants a fitness tracker that looks like an Apple Watch, but doesn't want to pay Apple prices. Digging beyond surface level observations, the Bip is an excellent match with those who appreciate amazing battery life and a ton of features loaded into a small, affordable package.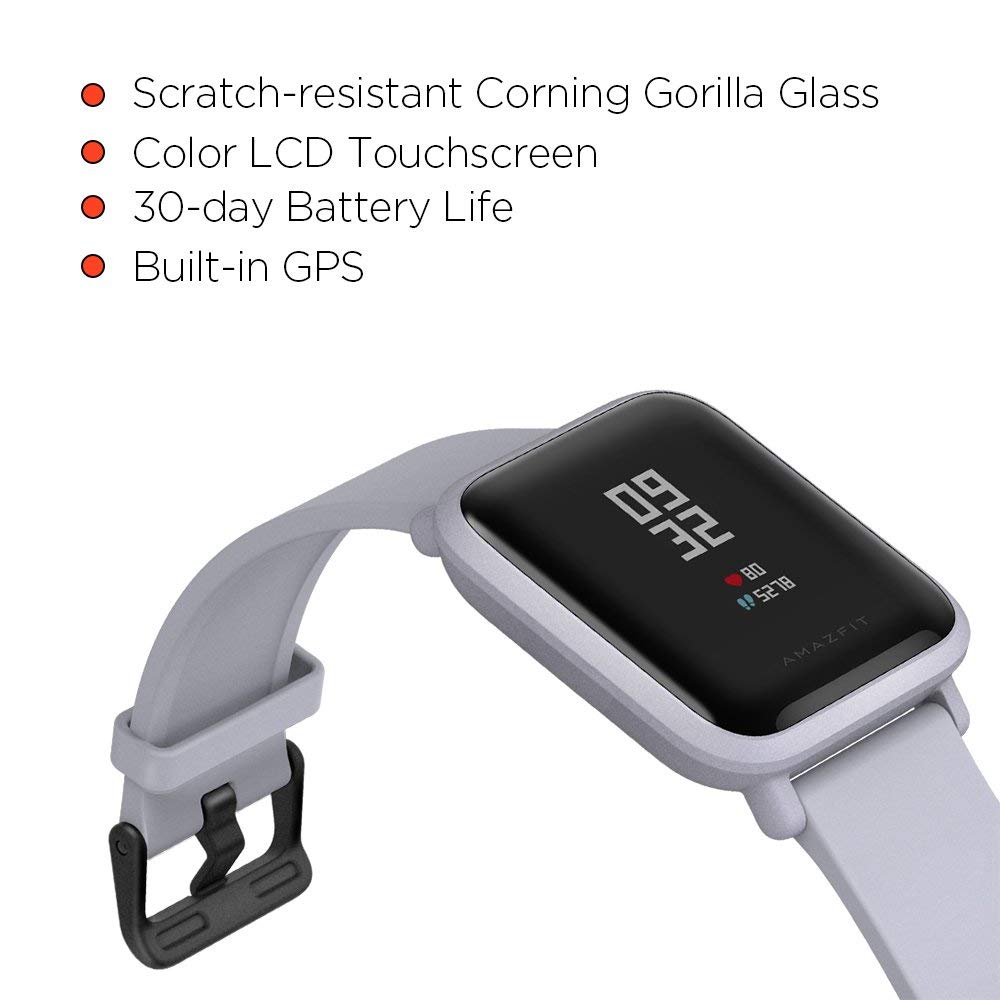 Moving around the tracker's interface is done on the touchscreen, but waking it with the side button is mandatory. Speaking more on the glossy button on its side, clicking it triggers an animation to wipe across the screen, indicating that you've woken it. The built-in settings allow you to designate a task that launches when you press and hold the button.
The Bip's interface is pure simplicity. First, you click the crown to unlock the watch. Starting with the main face, you just keep swiping to the left for the major operations, tapping the one you want for more details.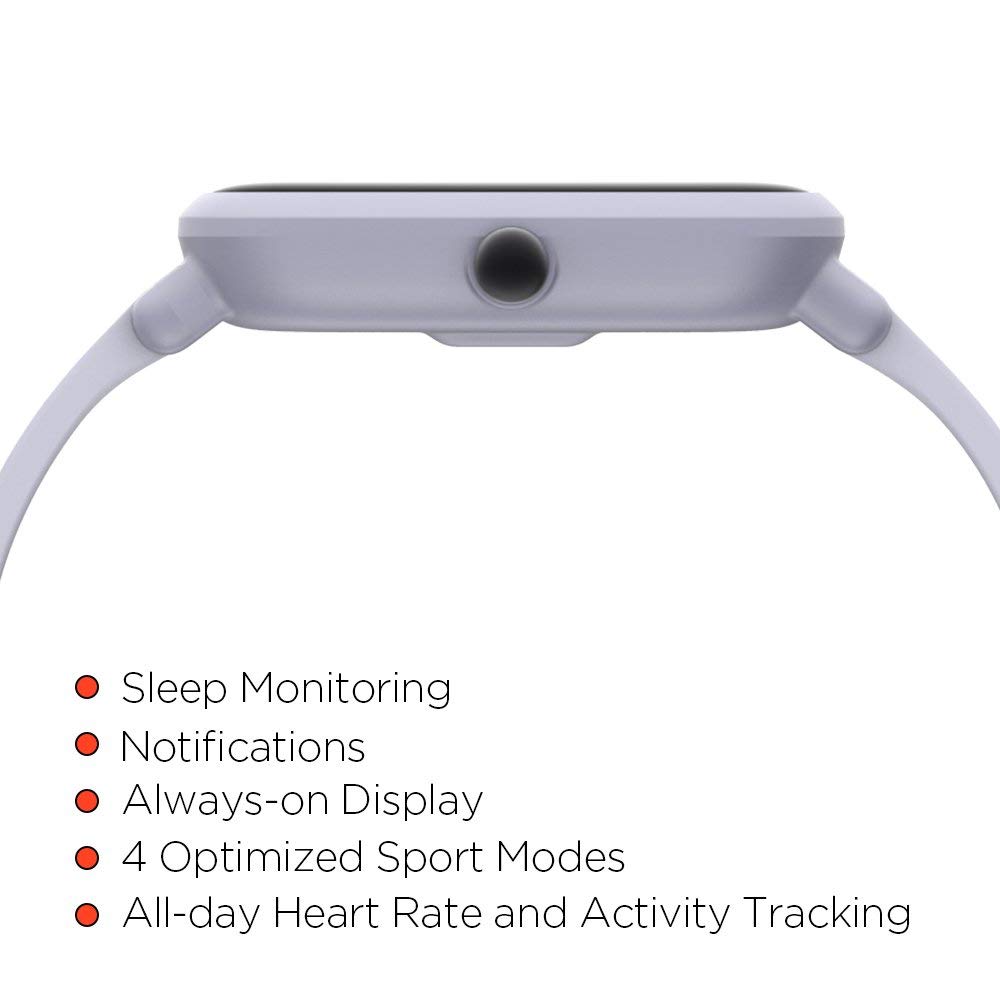 Swiping up on the main face lets you access your email, calls and messages. You can read each email on the watch (but not respond) and decide how to dispose of the message. Swiping down lets you toggle a "do not disturb" mode that disables notifications.
The Status pane lets you access current stats for steps, heart rate, distance traveled and calories burned, and see whether you've been sitting on your butt too long.
The Weather pane gives you current conditions, and swiping up reveals the five-day forecast.
The watch has a haptic sensor that vibrates when a message comes in, but it is very subtle, so as not to disturb your sleep.
One of the Bip's huge selling points is its battery life. The Bip's 190-mAh lithium-polymer battery promises to last as long as 45 days under regular use, which includes activity and sleep monitoring. Continuous use of GPS and constant heart rate monitoring will diminish that battery life much more. After two weeks of use, with GPS and the heart rate monitor on intermittently, the Bip's battery meter was at 44 percent.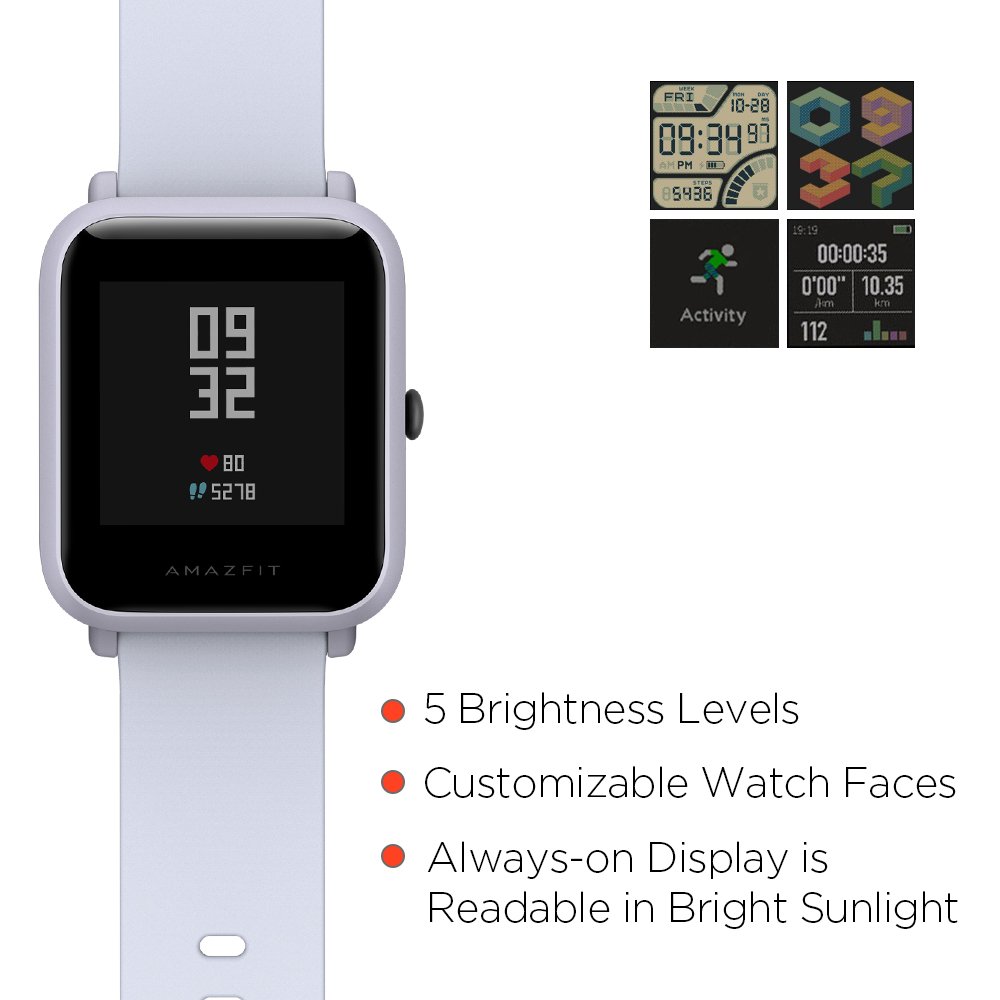 It's smart, comfortable, capable, and best of all, it's a cheap way to get into effective fitness tracking.
We've already touched on the highlights of the Bip's design. It looks like an Apple Watch. Built with a matte-textured plastic chassis, the Bip transitions nicely into a slightly curved slate of Corning Gorilla Glass on top of its colored, pixelated display.
May 4, 2021

|
Gifts for Men