Whatever you use for milk frothing, any tool or machine requires particular care in order to provide its owner with a perfect product. The quantity and quality of products vary greatly from machine to machine. Thus, in order to investigate whether this particular machine would supply you with the best coffee ever, you are invited to learn its specifications.
Design
This machine is quite compact and cozy thanks to its dimensions; it will definitely save space in the kitchen. Thus, many owners will be glad to have such device. Although the manufacturer hasn't described the materials that were used for the device's creation, it is known that the metal jug has a chrome finish exterior and the other details are made of plastic.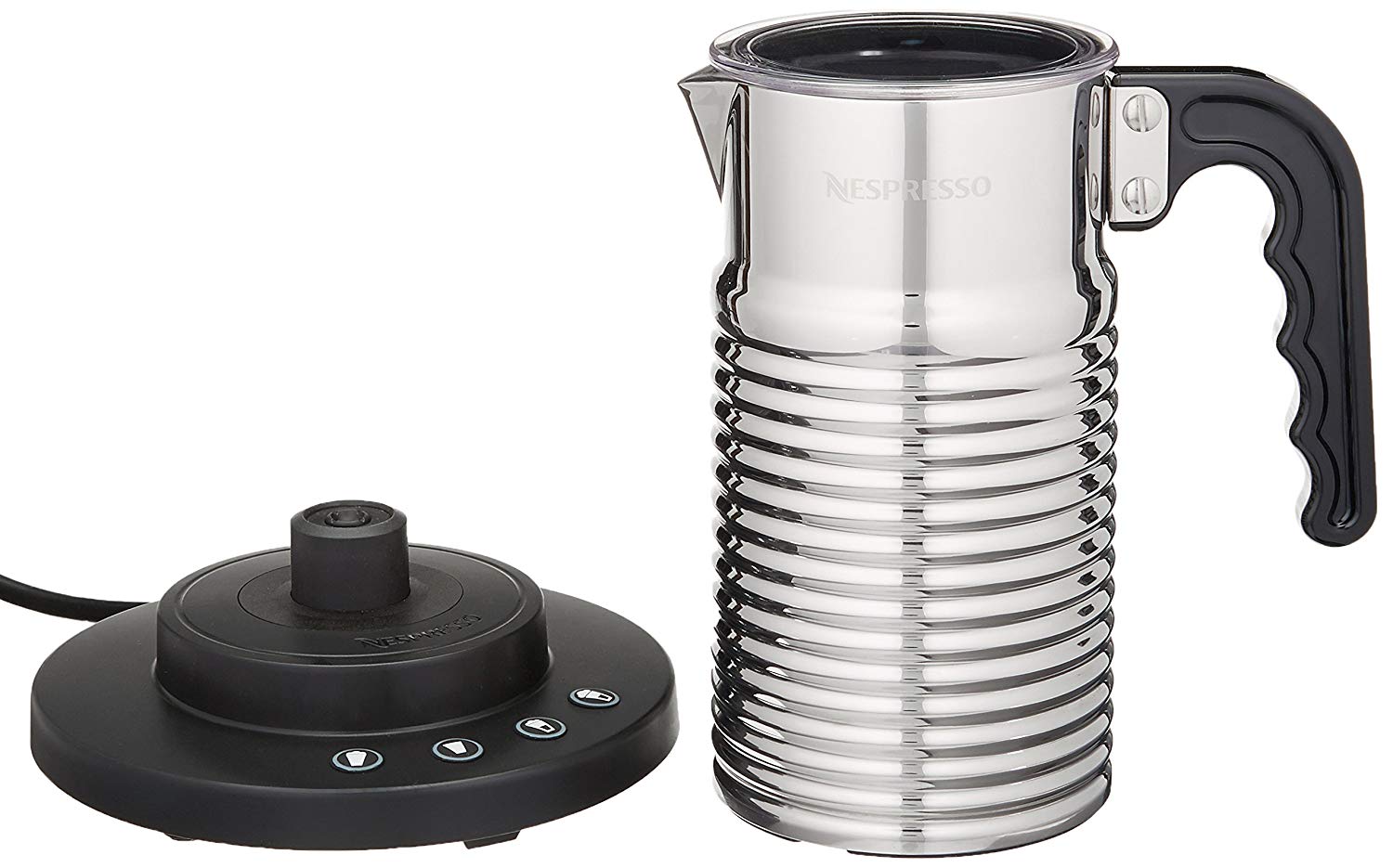 In fact, this device consists of the jug with plastic handle, base with buttons and electricity connector, lid, seal, and, of course, whisker.The exterior design is not extraordinary – it's quite simple. However, the features that are hidden under the visual effect are awesome. Every mode for preparing a particular type of froth or milk is launched by a pressing one of four buttons. They are clear for easy understanding, thus nobody will make a mistake.
Accessories
There is a standard set of accessories that come with the milk frother inside the jug. Specifically, there is a lid, seal, and whisker. Unfortunately, there is only one single spring, however, as the manufacturer claims, it will be enough to achieve a wonderful thick froth with lots of tiny bubbles. This whisker is used in each mode.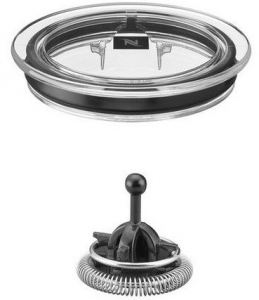 There is also a seal that serves as a protector from accidental spitting while running the preparation process. It is out on the jug and comes with a lid on it. The lid is quite simple. It is made of transparent plastic with the brand logo on it. In fact, this type of lid is quite useful: the owner can watch the preparation process, and needless to say, it's quite mesmerizing.
Concerning additional accessories, which can be bought separately, though the manufacturer hasn't mentioned them in the specifications, it's quite clear that this machine will sort everything out even without an extra spring. However, it's mentioned in the specification that the froth should be collected with a non-metal spoon only, which doesn't come in the set. Nevertheless, if something goes wrong you can contact the manufacturer any time.
Cleaning options
Aeroccino parts can be disassembled and washed in the dishwasher, but only the jug, lid, seal, and whisker. In fact, the jug can be cleaned both ways: it can be rinsed by tap water, then the interior part can be wiped with a soft and dry towel inside, or it can be washed in the dishwasher, however the water temperature mustn't exceed 158F/70C. Meanwhile, the base can't be washed in this way due to having an electricity connector on it. It can be wiped with a wet towel first and then with a dry one.
Quality of use
As the producer states, this tiny device works nicely and doesn't require any additional preparation in advance. It sorts out whole milk, half-and-half, and 2% milk nicely. However, some of the users have noticed that the milk frother's performance with non-dairy milk such as almond or soy milk is quite controversial. The results vary from time to time, from brand to brand. Thus, it's difficult to judge its ability with non-dairy types of white liquid. Another good feature is the time of preparation. In fact, you won't wait too long, since froth preparation in both modes takes 80 seconds, while hot milk takes 150 seconds.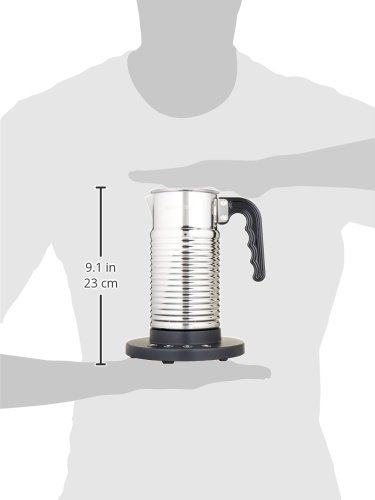 If you are looking for the small and fast milk frother, which is quite portable and won't waste your time then the Nespresso Aeroccino is a prefect device!