Mi Body Composition Scale
The Mi Body Scale's still a good way to monitor your progress if trying to lose body fat.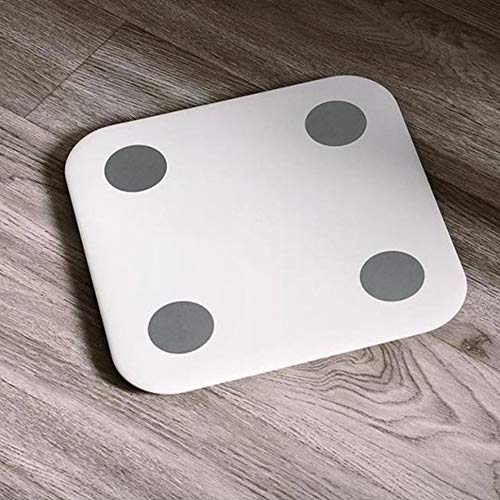 The Mi Body Composition Scale has an attractive, minimalist design. The top is a tempered glass with an anti-slip finish that feels soft and pleasant under your feet. The anti-slip finish has the bonus effect of not getting dirty and dusty. At 20mm in thickness, it's also nice and svelte. There's a discreet LED display hidden away towards the top that only turns on when you step on the scales. It has auto-brightness to adapt to your room, which is handy. Flip the scale over and you'll find a battery compartment where you'll need to insert 4 x AAA batteries for power. The scale uses bio-impedence analysis to estimate the other body metrics (10 in total). Essentially, this sends a small electrical signal through your feet, and the time to complete a circuit is used to estimate your body's composition of fat, muscle and bone. The Xiaomi SmartScale promises all the important, through a so-called 10 in 1 test function, and a few more, to measure, calculate and analyze data to your body!
The 10 in 1 test includes
Weight |
BMI |
Body Score |
Body fat content |
Muscle mass |
Figure |
Water content |
Basic metabolism |
Visceral fat level |
Bone mass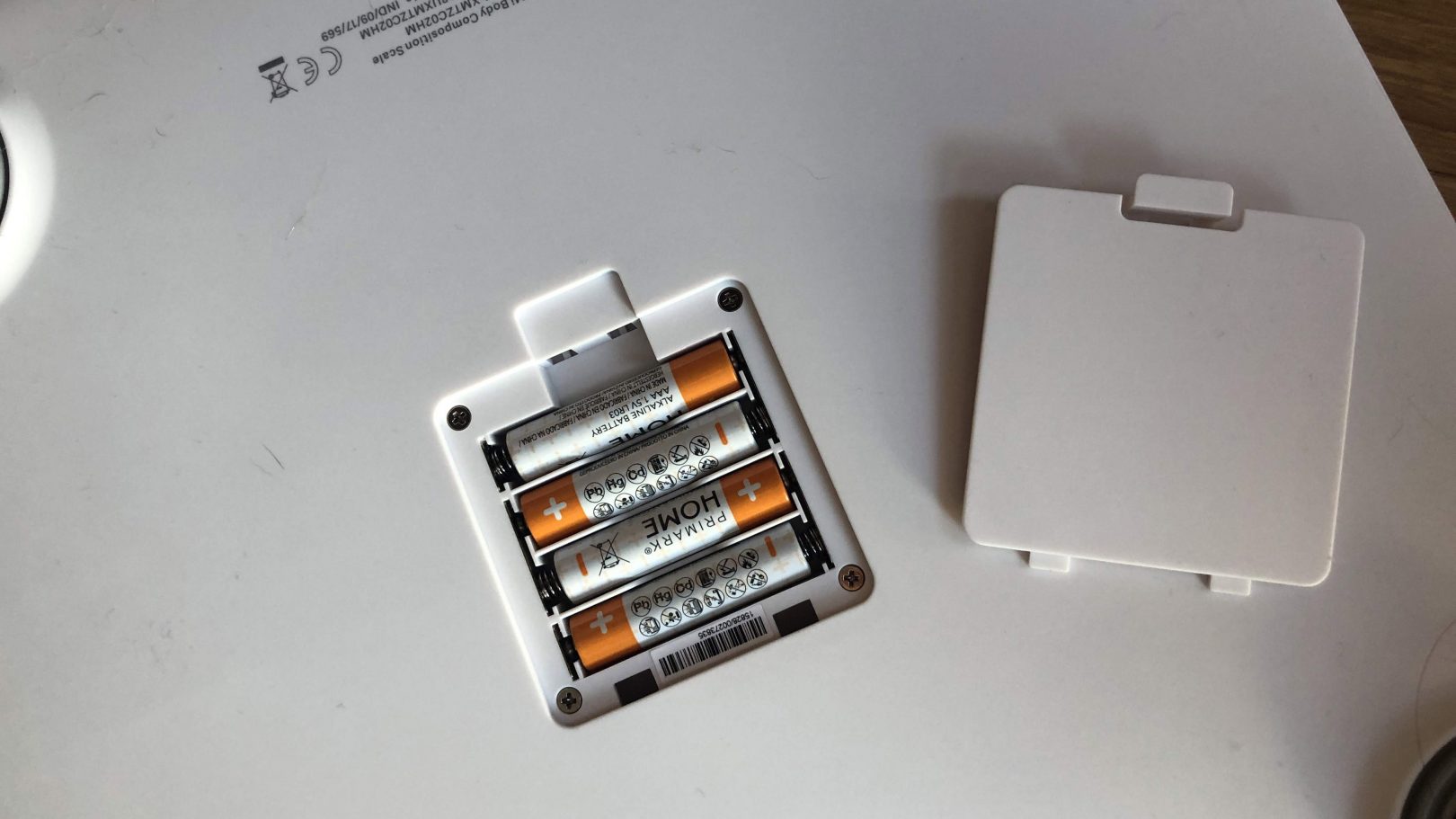 Now to the most important part of the Smart scale, the app. Because without a functioning app the promised functions are completely gone and you would end up with only a nice but expensive digital scale there. The Mi Fit app which is also available for other fitness products from Xiaomi, is fortunately available for both Android (4.4+) and iOS (8.0+). After you have downloaded and installed the app, you have to register by e-mail or telephone number, then you can start. As a basic data you should enter your year of birth and size, because the app needs these dates to calculate later values ​​like the BMI. It could be that the weight & length units are initially in Chinese (Jin) but they can easily be changed under Profile -> Settings -> Units. To connect your smartphone via Bluetooth 4.0 to the Smart Scale, you have to maneuver through the app, through Profile -> My devices -> Mi body fat control. Now simply follow the app's instructions to put itself on the balance and the connection is created by itself. The measurement starts immediately: the weight is displayed immediately on the app as well as on the LED display. The remaining values ​​take about 5 seconds until they are available on the smartphone. It is also interesting for families and flat-sharing community because you can create up to 16 profiles in the app on which the data are stored separately.
The Xiaomi Mi Body Composition Scale is fantastic value, packing in lots of features into an attractive design.