Mi Electric Kettle
I love a design and quality materials used in the construction of the Xiaomi Mi Kettle.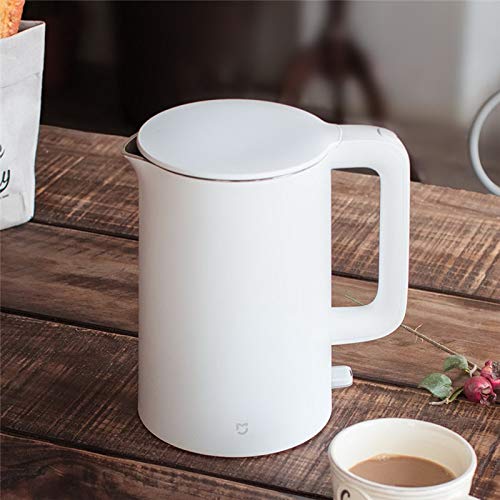 The product ships in quite a nice box and inside of it, you can find a kettle itself, a base and some instruction manuals. The white kettle body can be very good with a variety of home improvement style. It has the functions of fast boiling, temperature control. this kettle still continues Xiami's minimalist style. Overall, the kettle is very well made and it seems that it will last a long time. The kettle comes in a crisp matte white color that will not look out of place in a lot of modern kitchens. It has a simple minimal design, and a very sleek, very modern-chic silhouette.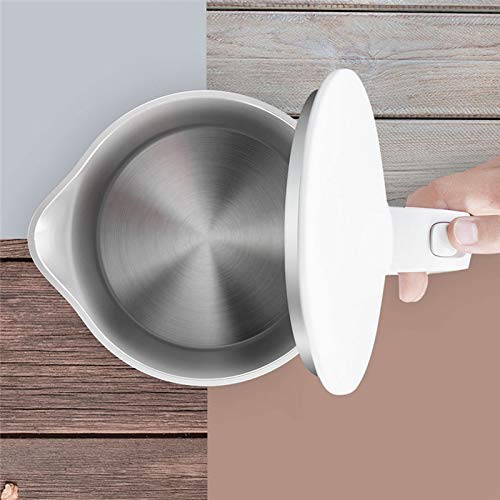 There are two buttons on the handle: one button to boil the water, and the other button to keep it at a constant temperature. If you choose the button showing the curve going up, the kettle will raise the temperature to the boiling level first and then keep it at your desired level. Xiaomi Kettle can maintain a precise temperature of 12 hours. Constant temperature can also be adjusted by APP. You have to connect the kettle to your phone via Bluetooth using the Mi Home app.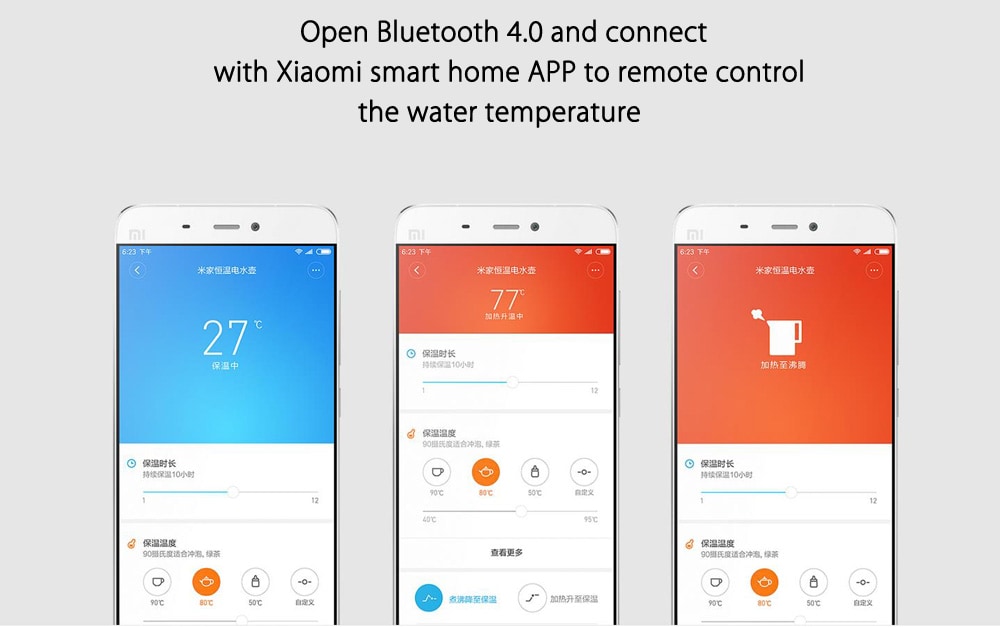 These buttons are waterproof and resistant to mechanical wear since they are capacitive touch buttons. Kettle top lid with two-stage with damping design, press the button lid will slowly open to 45 degrees, effectively prevent the splash of water droplets. Manually open the lid to 80 degrees for easy cleaning.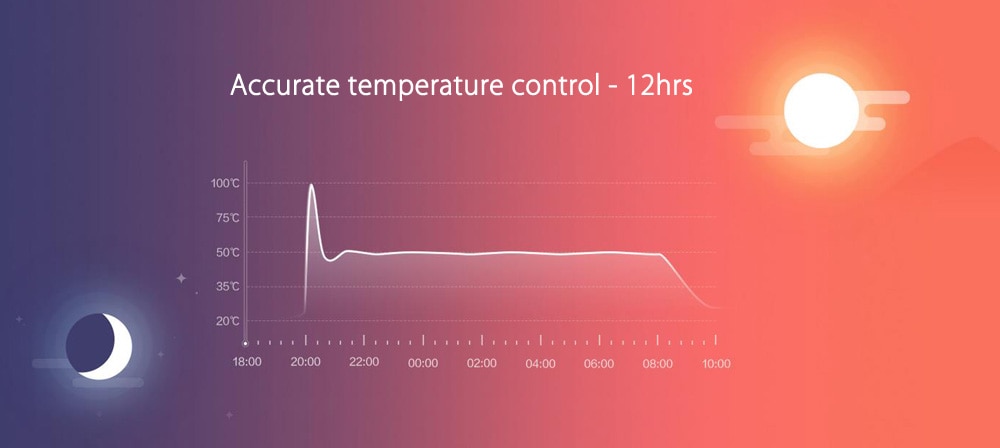 Xiaomi kettle with a food-grade 304 stainless steel liner, a capacity of 1.5L, with a wide mouth straight-wall design, very easy to clean. The bottom of the liner has the function of automatic power-off when dry. When it detects water-dry, it will be automatically powered off to prevent the accident caused by overheating.