BlanQuil Quilted Weighted Blanket
A weighted blanket has a therapeutic effect on anxiety, depression, autism and insomnia. The concept is that a weighted blanket works like touch stimulation under deep pressure, just like a massage works. While light touches awaken the nervous system, deep pressure has a relaxing, calming effect on the body.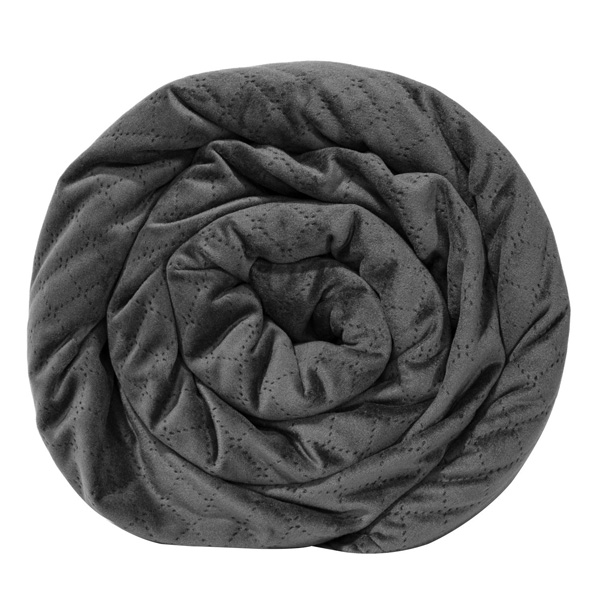 BlanQuil Quilted Weighted Blanket puts pressure on the body during the night, creating a feeling of calm and "grounding" that relaxes the nervous system. This blanket helps your body secrete melatonin, which causes drowsiness and lowers cortisol, which is your stress hormone. Weighted blankets are useful for anyone who wants to fall asleep faster, sleep better and potentially even wake up happier. It comes with a cover that can be removed for washing. It has a nice quilted pattern. The case is available in gray, taupe, dark gray and navy blue. A removable cover helps keep you cool in the summer months. The inner layer (this is the heavier part) is made of a mixture of cotton and polyester.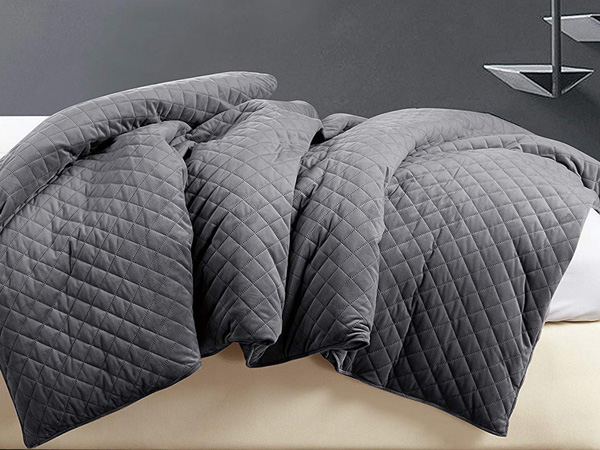 The inner layer and the outer coating can be connected at the corners so that the weighted area does not move improperly inside the cover. The inner layer is filled with glass balls of high density and environmental friendliness. This is what gives the blanket some weight. The beads are odorless, non-toxic, so you can be sure that they are safe for you, children and your pets. The blanket material is breathable and you can use the inner blanket even without a cover. The blanket is available in different weights. People tend to feel most comfortable under a blanket that weighs between 5% and 10% of their weight. This weighted blanket could be your new obsession and favorite sleep accessory.