HUAWEI Travel Tripod
Today I'm going to tell you about one useful thing I've found. It records every moment of my life.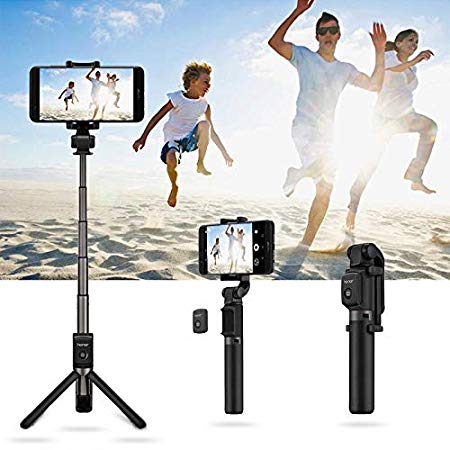 It's Huawei Travel Tripod AF15. First of all, it's wireless, the second that I like in it is its size. It's so small and so easy to carry, only 18.6 cm and 163g. I can take it anywhere I want and put it in a bag or even a pocket.
The design is more creative than it was before.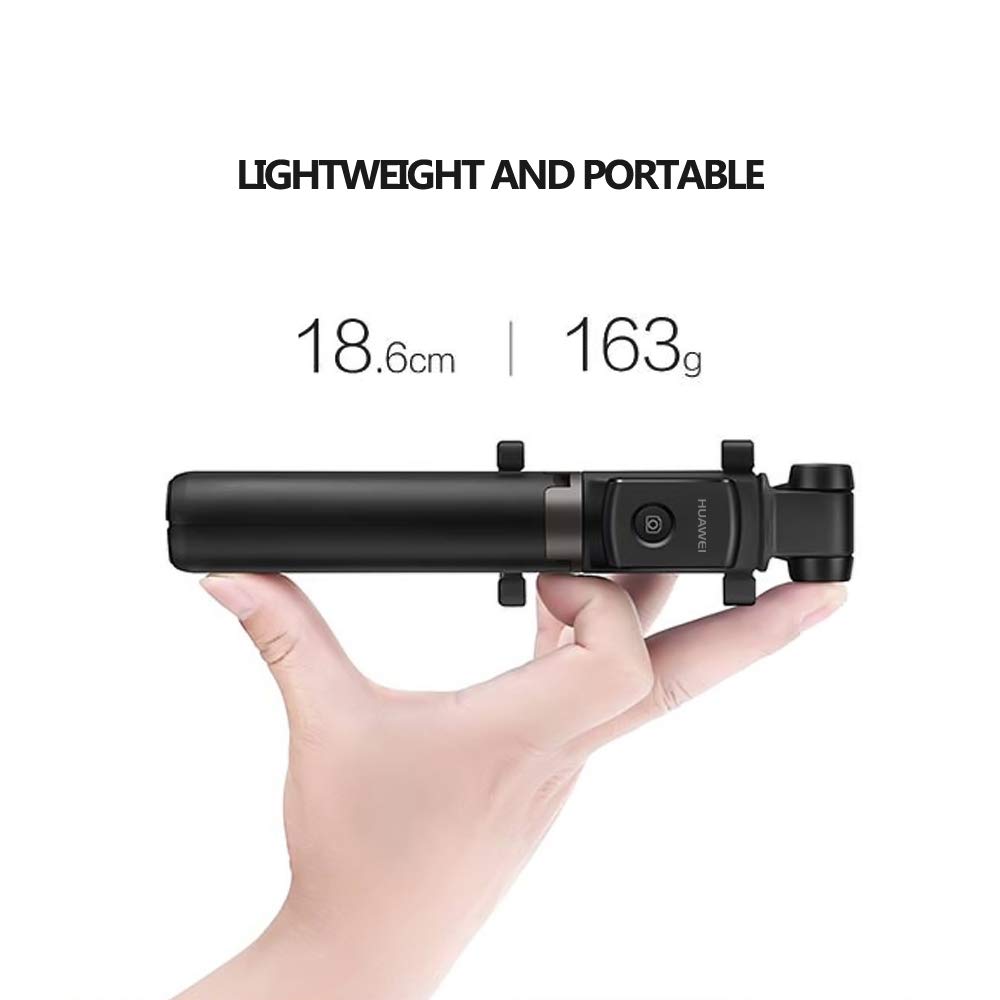 Now let's have a look at more main features:
- Buletooth 3.0 Wireless Control Camera Shutter.
Support controlling up to 10m, free your hands, get the best shots and videos without stranger.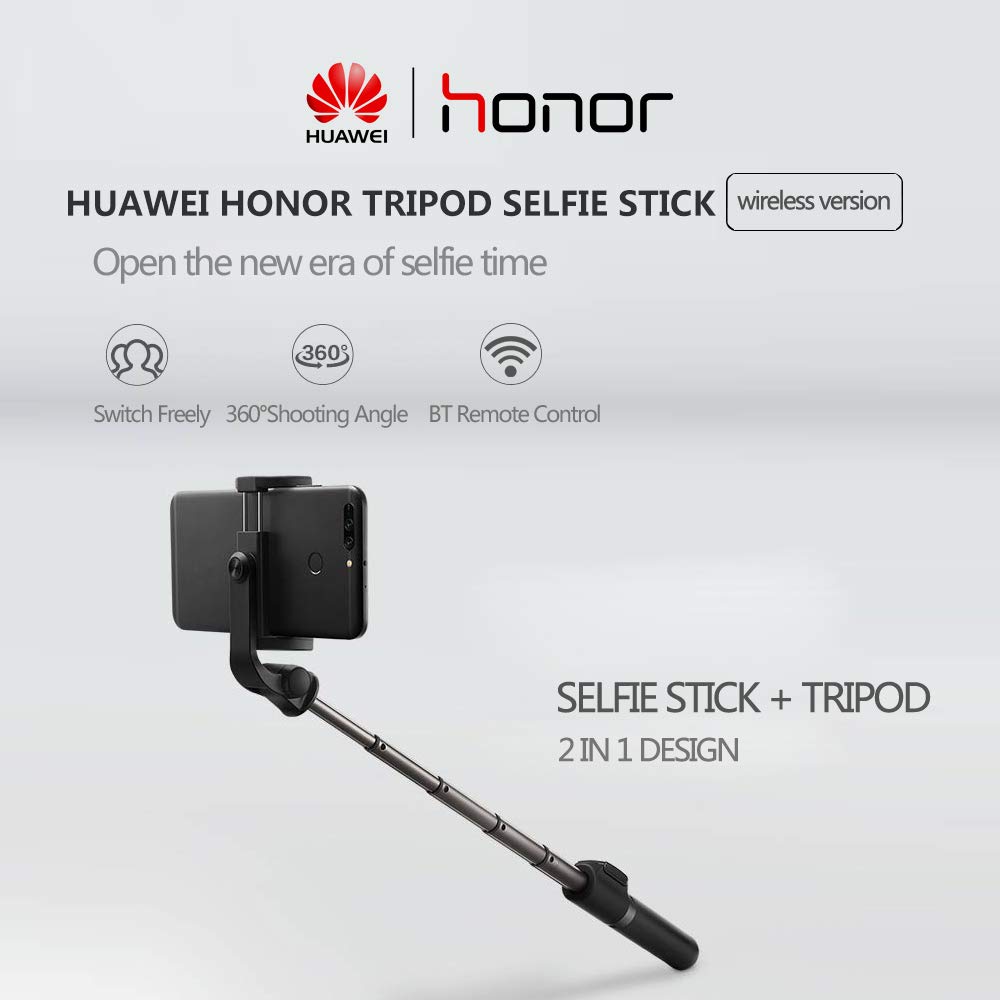 - 360 Degree Rotation and 660mm adjustable Phone Stand.
Provide the perfect view angles, convenient to take pictures, enjoy the autodyne life.
Phone clip range: 56-85mm.
- Aluminum Alloy Anti-slip Pull Rod.
Lightweight, firm and anti-slip.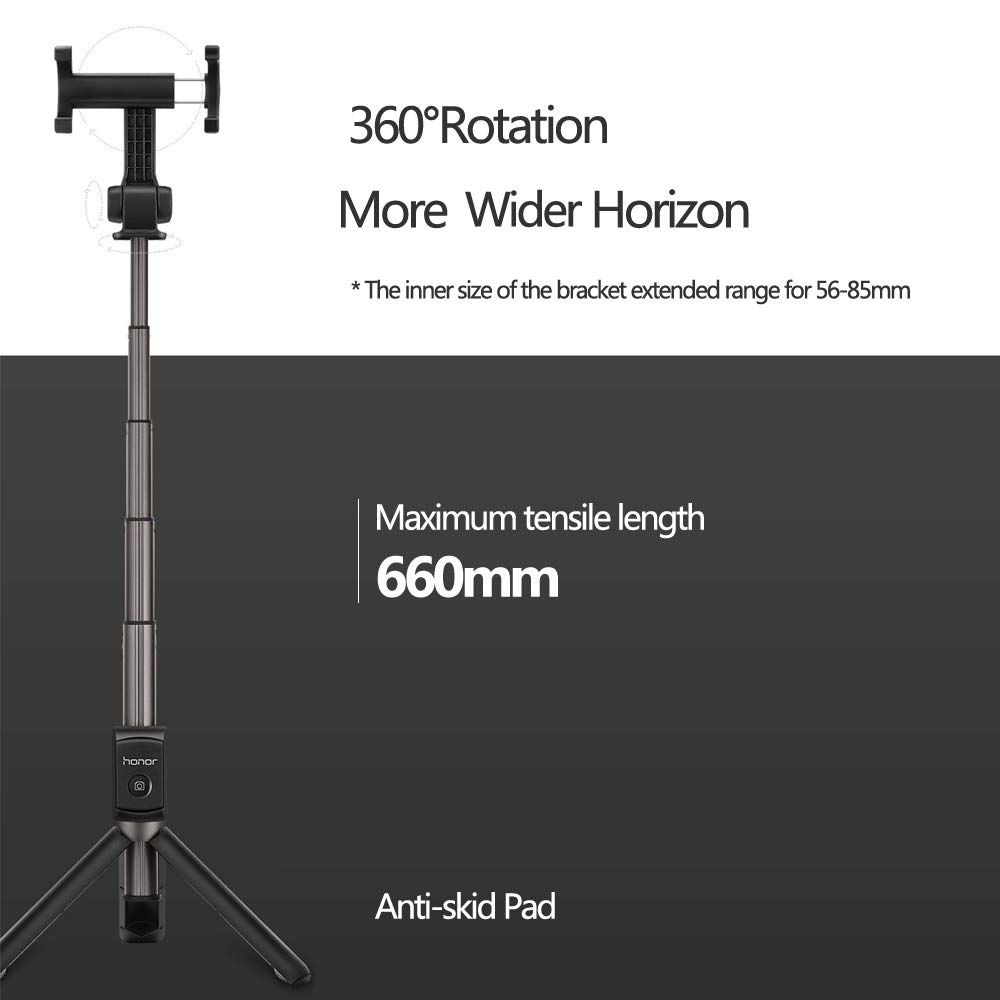 - Anti-slip Mats Design.
More stable and natural to take photos and record videos.
It's compatible not only with Android, but also with IOS.
Quick Start Guide
Connecting to your phone:
Press and hold the camera button on the selfie stick for 2 seconds to enter Bluetooth pairing mode.
Enable Bluetooth on your phone search for available devices. Select AF15.
If the selfie stick successfully pairs with your phone, the green indicator will be on for 3 seconds and off.
Using the selfie stick:
Expand the selfie stick.
(Optional) Open the tripod at the bottom, push the pole upwards, and place the tripod on a horizontal level surface.
Set the volume button on your phone.
Attach your phone on the selfie stick to act as the shutter button.
Use the remote control to take a photo.
Replacing the remote control battery
Remove the Bluetooth remote control from the tripod. Push against the battery cover in the direction shown by the arrow and replace the battery.
Powering off the selfie stick
Press and hold the camera button on the selfie stick for 3 seconds until the green indicator light turns off.
Note:
If you do not use the remote control for 3 minutes, it will automatically enter sleep mode and disconnect from your phone. The remote control will be powered off if you do not use it for 6 hours.
The Bluetooth range for the remote control is 10 meters.
When your are using the selfie stick, the red indicator of the selfie stick will blink if the battery level is lower than 20%. Please replace the battery in time.
All I want to say in this review is "Buy it and you'll love it!".
Oct 20, 2019

|
Unusual gifts