Xiaomi Automatic Wine Bottle Opener
The Xiaomi wine opener looks simple, feels solid. The automatic wine bottle opener has a premium and chic appearance due to the black matte finish. You will find the bottle opener, the USB charger cable, the Chinese user manual and a foil cutter in the package.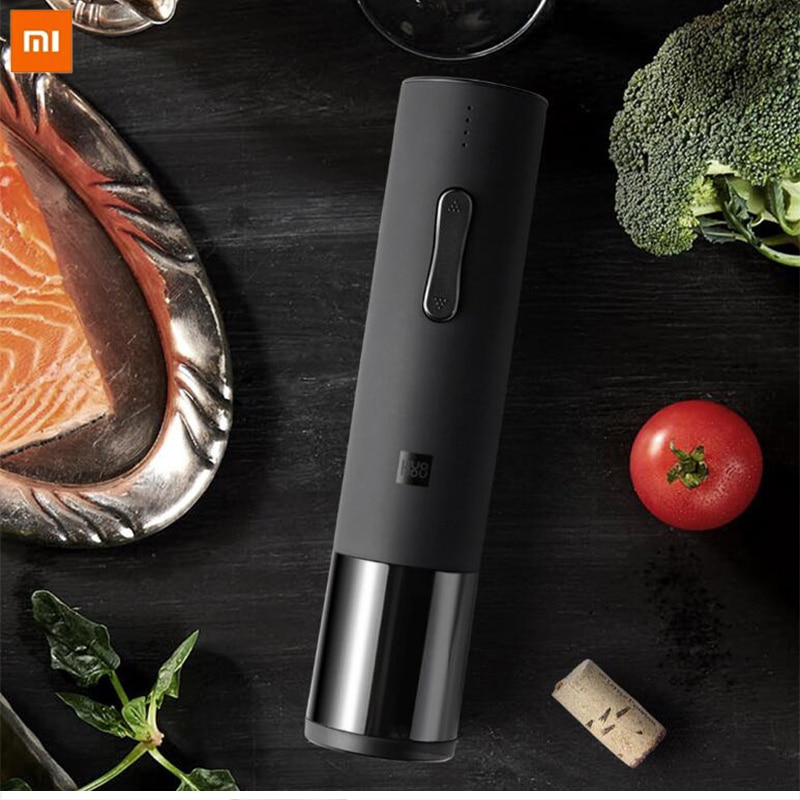 It is a great help for wine drinkers. It can automatically remove the wine cork without any wood chips falling off. I love drinking a good wine. So not long time ago I came across this perfect Wine Bottle Opener. It's an excellent gift for wine lovers. Sometimes removing a cork from a bottle of wine can be difficult. But this wine opener will become your best friend.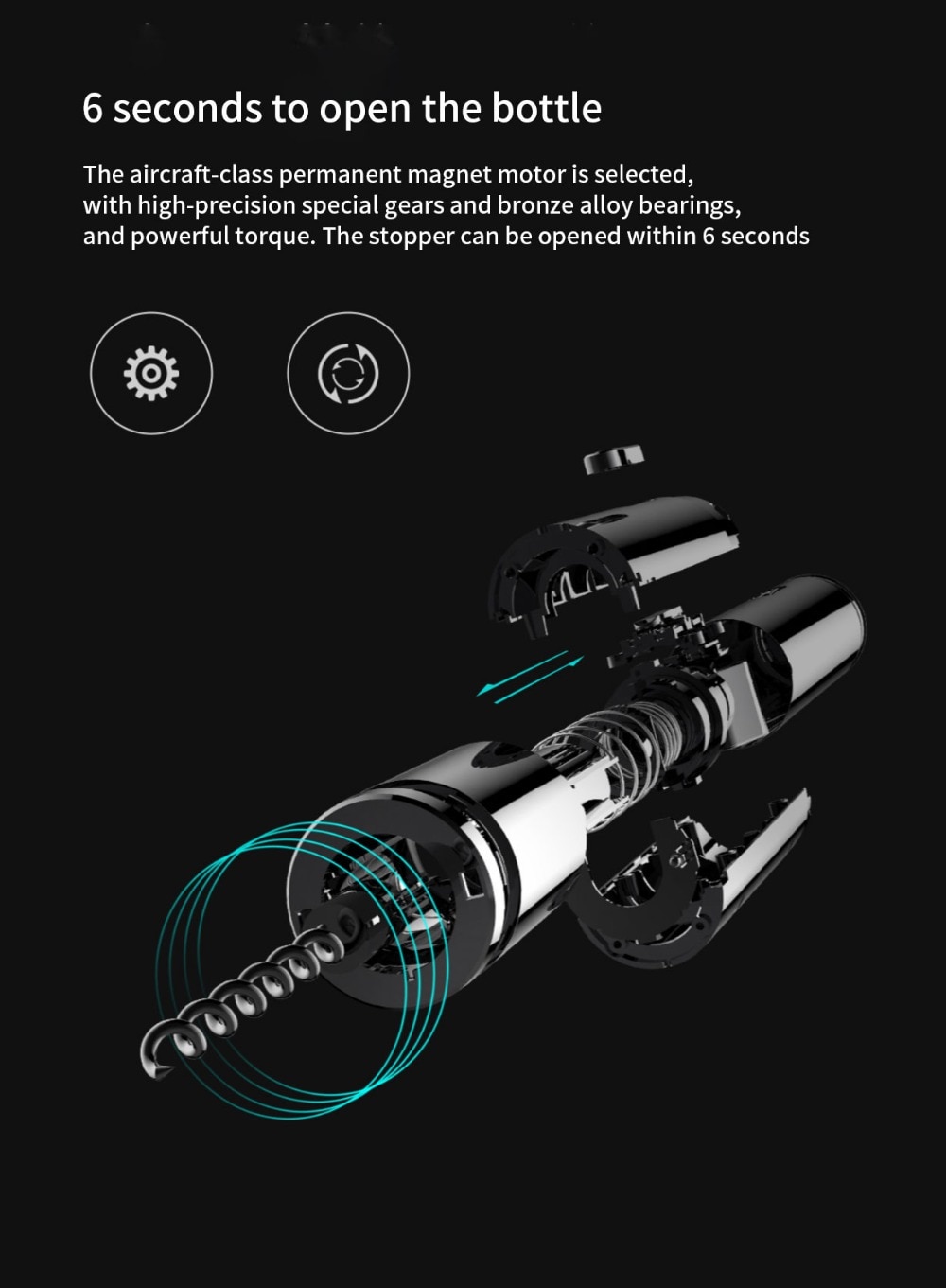 The life of a battery is very long. You can open 70 Bottles. It has an easy operation: just one key to open. To open my favourite bottle of wine I just need 6 Seconds. It has the Built-in 550mAh lithium battery and the charge time is 2.5 hours.