Xiaomi Mijia Electric Rice Cooker
Before coming off work to start the rice cooker, home can taste the warm rice
Rice home IH cooker connected wi-fi, m home APP allows you to control rice cooker cooking anytime and anywhere. As soon as I come home from work before start the rice cooker, can eat to the rice is delicious. Automatic heat preservation function, even if 24 hours apart soft rice is still warm.
Both hot and passionate, calm and relaxed
New thermal design make the air flow at the bottom of the rice cooker more fluent and natural. This not only can effectively for the electromagnetic coil heat dissipation, can lengthen the service life of the whole rice cooker.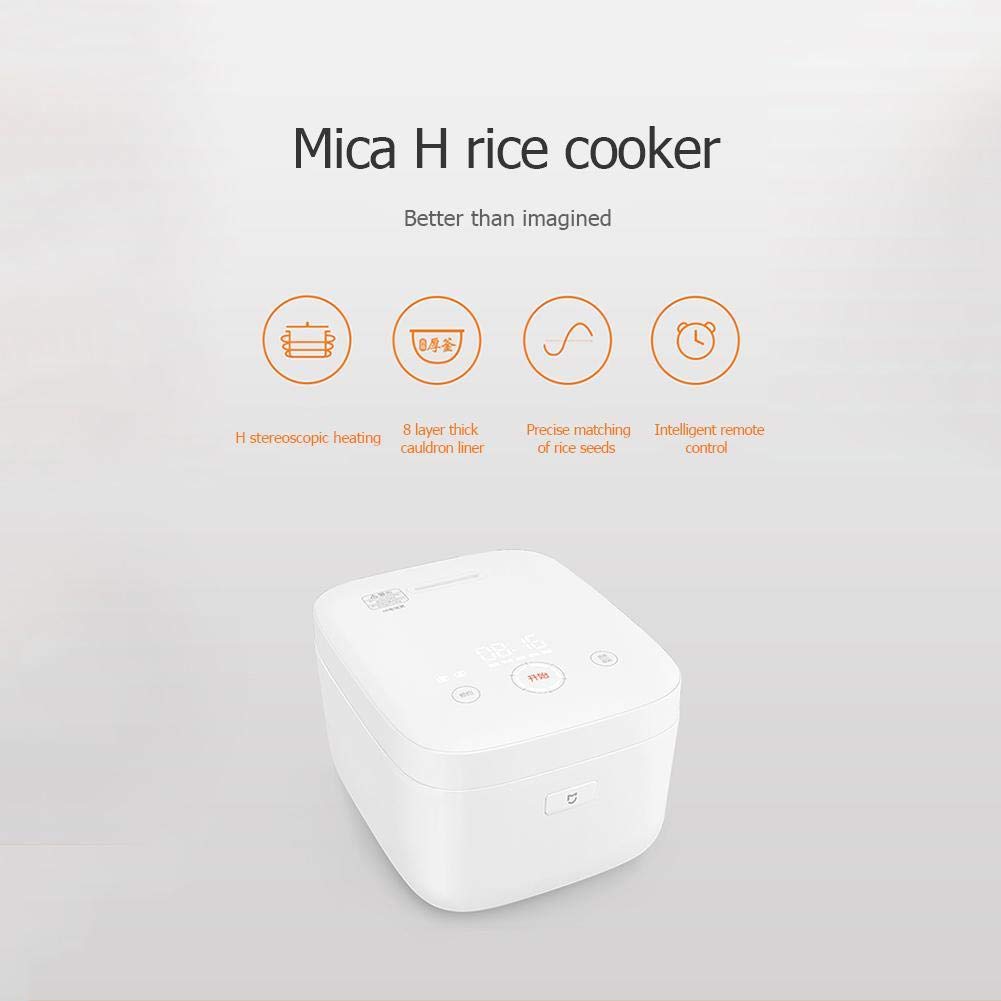 Features :

- Xiaomi electric rice cooker is great for home use
- More than 3000 kinds of rice cooking schemes
- APP control ( Chinese and English ), convenient to use
- Automatic heat preservation system
- With accurate temperature control system
- Electromagnetic heating, easy to infuse flavor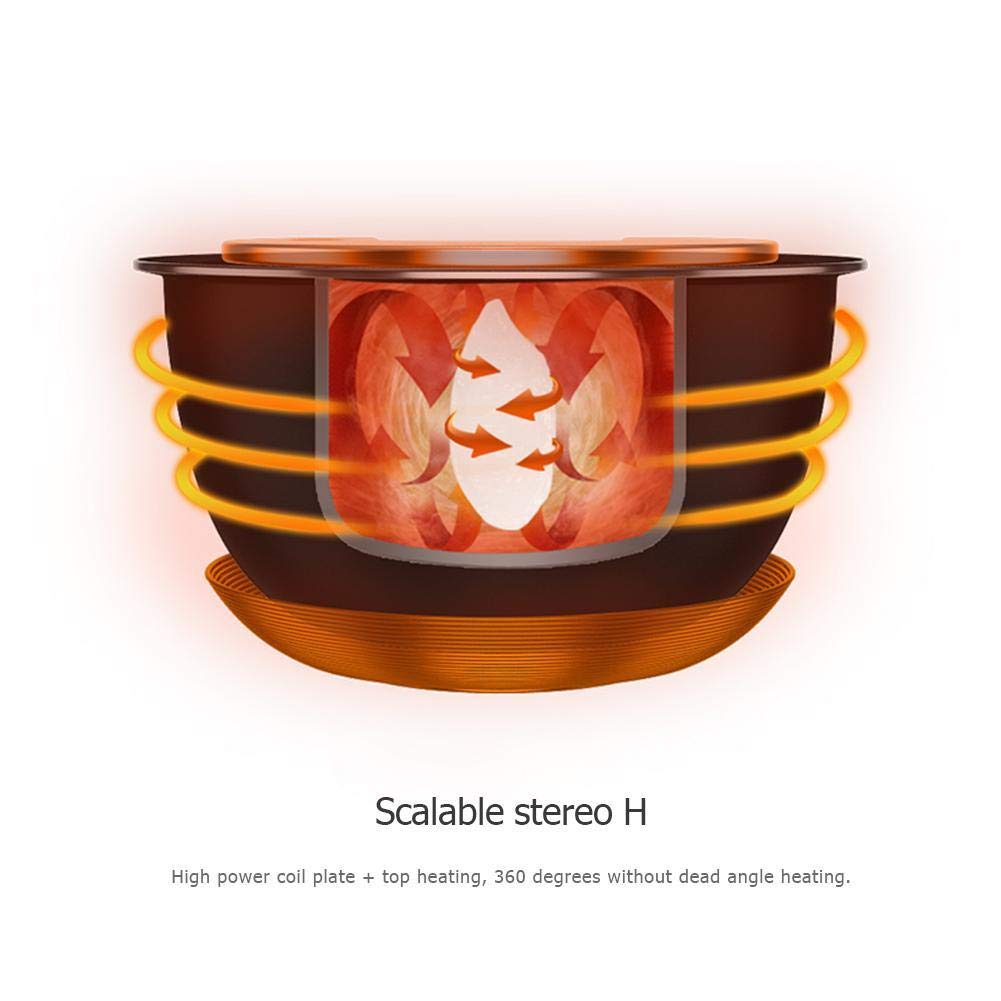 Specification :
| | |
| --- | --- |
| Brand | MIJIA (XIAOMI Ecological Chain) |
| Model | IHFB01CM |
| Function | Rice Cooking & Porridge Cooking & Soup Stewin... |
| Heating Method | IH Electromagnetic Heating |
| Supports Appointment Timing | Yes |
| Controlling Mode | Digital Timer Control |
| Capacity | 3L |
| Application | 3-4 people |
| LCD | Yes |
| Housing Material | Plastic |
| Material | Alloy |
| Shape | Square |
| Color | White |
| Wireless network | Wi-Fi IEEE 802.11 b/g/n 2.4GHz |
| Voltage | 220V - 50Hz |
| Power (W) | 1130w |
| Weight | 4.5kg |
| Size | 25.00 x 20.00 x 30.00 cm / 9.84 x 7.87 x 11.81 inches |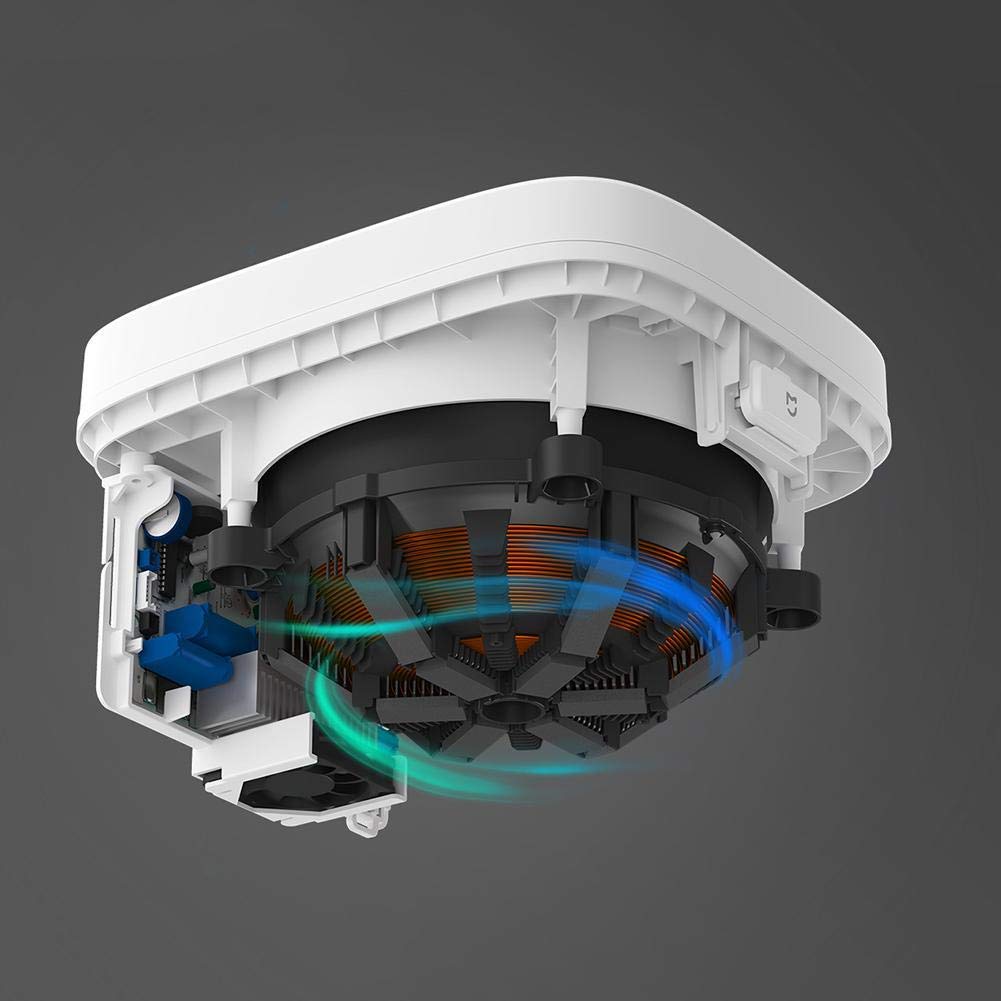 Package Includes :
1 x Xiaomi IH 3L Smart Electric Rice Cooker
1 x Rice Spoon
1 x Porridge Spoon
1 x Steamer
1 x Measuring Cup
1 x User Manual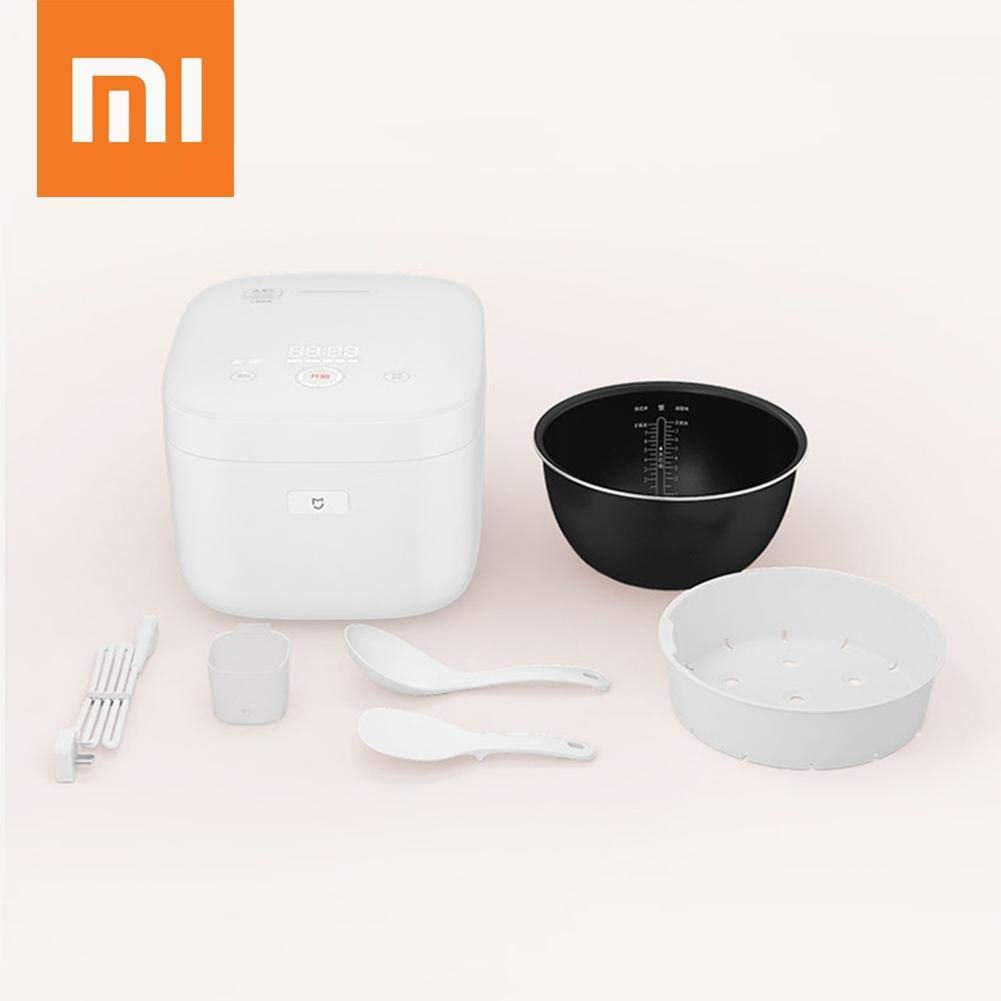 More than 3000 kinds of cooking rice automatic matching
Every meters have different features, general steps can be cooked rice cooking, but not delicious. After repeated tests, we have accumulated more than 3000 kinds of cooking rice, using a mobile phone APP scans the bar code on the packaging can automatically match, let every meters the mistresses, sweet and delicious.
IH surrounded by electromagnetic heating
Want to let the beef crisp rotten delicious uniform flavor? IH surrounded by electromagnetic heating technology can do that easily. When the magnetic field lines through the pot body, the tank directly even fever, maximum power of 1100 w for crude fiber gradually tender beef, along with the top of the rice cooker insulation board, heating the beef in the pot to 360 °, even occasionally.
Gently wake, concise do not disturb
Implicit LED interactive panel, interactive information only appear when you exhale. Accompanied by melodious bell, cooked rice, wakes up early in the morning every pleasure. Simple, gentle, do not disturb.
Easy to clean, easy and simple
Can remove the cover within the hive and make cleaning after a meal is very simple. Built-in broken bubble also will be generated when the cook bubble breaking, prevent hot soup overflowed the pot.