Xiaomi MITU MINI RC Drone
The sky-blue box with the product illustration on the cover has a minimalistic Xiaomi style.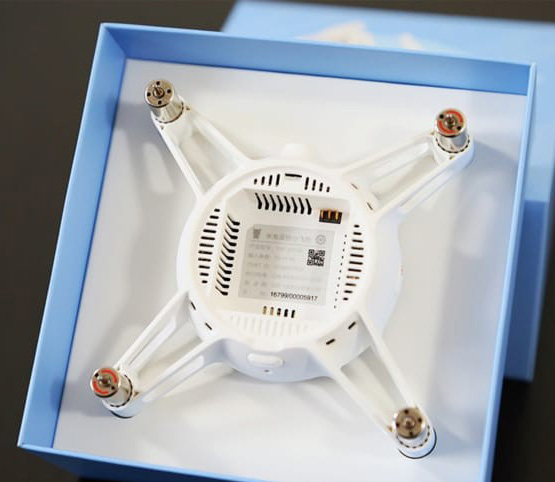 In total, there are included the drone frame, battery, USB cable, 6 screws, 4 protective guards.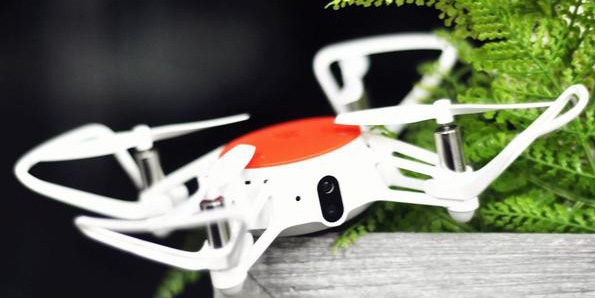 The body of the drone is made of modified low density polypropylene, which resists certain types of falls and bumps. It has a weight of 88 grams (dimensions 9.1 x 9.1 x 3.8 cm). This device combines a unique skeleton design that takes into account the light weight of the fuselage. The lower part of the fuselage has a large area of ventilation openings to guarantee the heat transfer of the internal circuits during flight. The camera is located on the front, on the other sides there is a power button and a USB port for charging the device. The orange top is the battery.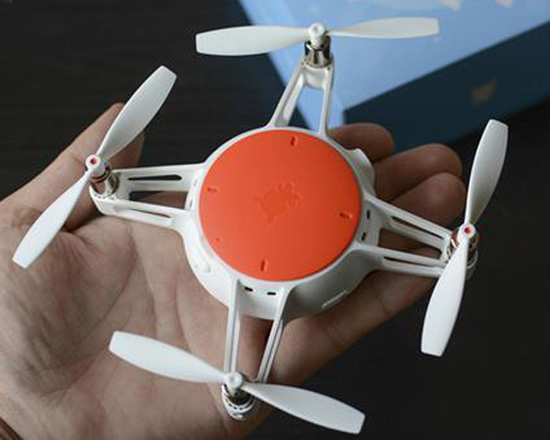 The Xiaomi's mini drone is equipped with a 1.2 GHz quad-core processor, which can quickly process data from several built-in sensors, such as a pressure sensor, as well as other sensors that help ensure the drone's stability in flight. The drone has the ability to save data thanks to the built-in 4 GB internal storage. The battery can be removed from the case, with an orange top, as mentioned above, with a capacity of 920 mAh (recharge time is about 60 minutes). There are also many sensors that include a barometer, an optical flow sensor, and an ultrasonic sensor. For proper control, the Xiaomi MITU MINI RC drone supports a high frequency Wi-Fi signal (5.8 GHz). The maximum flight range is 25 meters. It has a built-in camera for transmitting HD 720p video and allows you to take pictures with a resolution of 1600x1200 pixels.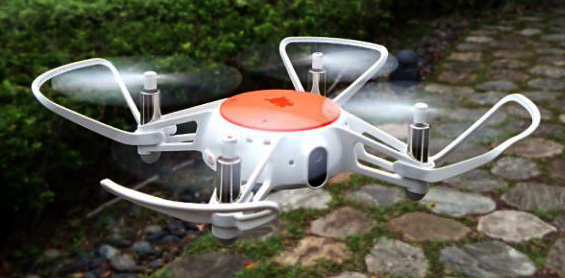 The Xiaomi MITU MINI RC drone can be controlled via Bluetooth via a smartphone with iOS or Android. Among the functions there are stand-alone mode, take-off from the palm of your hand, gravity detection, 360-degree rotation and other functions. For remote control, you need to download an application where you can configure the joystick mode, flight altitude, clarity of photos and videos, etc.
Dec 9, 2019

|
Unusual gifts